Characteristics of Tamagawa sake
Tamagawa, the chameleon
We find the shifts of flavour with time and temperature to be amongst sake drinking's greatest pleasures. Tamagawa sake shows startling changes in expression at different temperatures, allowing for enjoyment over a huge range – over ice, chilled, at room temperature, and all the way up to the piping extremes of heated sake. Nothing is more fun than enjoying the chameleon-like variations as Tamagawa responds to temperature - and good food.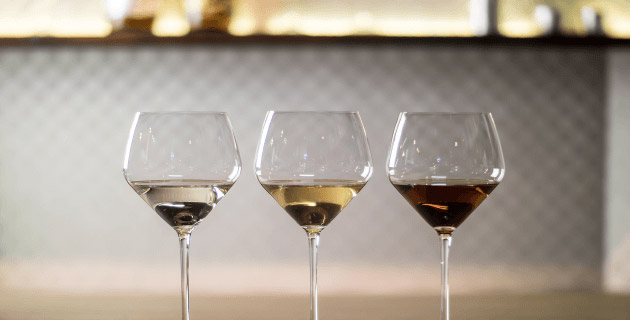 Tamagawa, the indestructible
It is often said that sake is delicate, but this isn't true of our selection. Tamagawa is durable; that means it rewards ageing, does not deteriorate, and there is no need to rush to finish the bottle. Our restaurant customers agree that the last glass from a bottle of Tamagawa is always better than the first. We have had open bottles on the go over months and years at the brewery too many times to count, and have always enjoyed the sake to the last drop. Durable sake makes for low stress and a wider range of fun.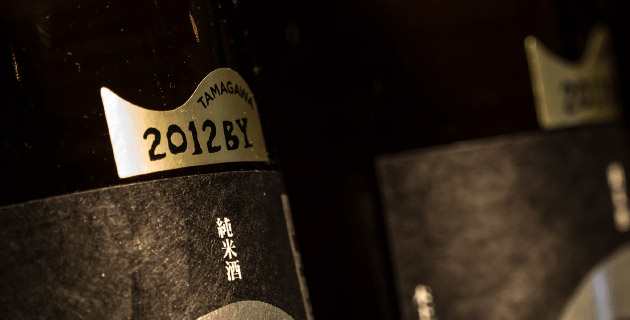 Tamagawa: food-friendly
Umami flavour is the crux of Tamagawa balance, and many of our products have bold, robust profiles, making them popular in bar settings where the sake must perform on its own. On the other hand, our sake's affinity with a vast range of dishes also makes it a favourite in restaurants, izakaya, and as a companion to home cooking. Tamagawa brings out the best in food; food brings out the best in Tamagawa.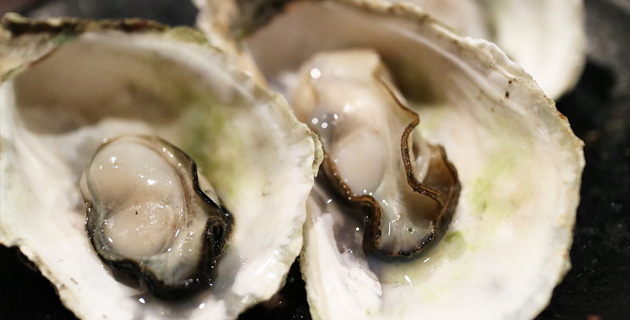 Tamagawa, the sake that grows on you
Here at the Kinoshita Brewery, we take our time, and have lots of irons in the ageing fire. However, even the hoariest of aged sakes begins its life as unfiltered, undiluted, unpasteurized ("3U") sake straight from the press, and we express this in the form of 3U limited editions of each product as it is pressed through the winter season.
From this 3U starting point, we can then employ pasteurization, dilution and so on to create a tremendously broad variety of styles in the pasteurized products which form the majority of our year-round offerings. We let our sake take its time, too, and ageing is a key feature of our work.
From that starting point of freshly-pressed sake, we aim to express as broad a range of flavour potential as possible, and the fascinating developments only time can bring are a key ingredient in the Tamagawa mix.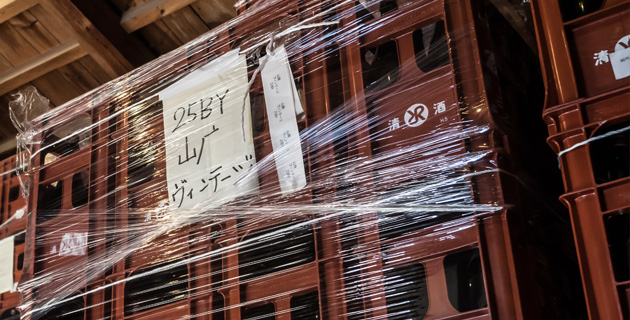 Tamagawa and serving temperatures:a new temperature means a new sake.
Many Tamagawa products perform fine over a wide temperature range, and drink radically differently with just a small change in serving temperature. Enjoy the flavour shifts as heated sake cools, but don't miss out on the sensations that evolve as sake from the fridge warms up towards room temperature, either. Drinking full-bodied Tamagawa sake over ice allows you to enjoy those temperature-driven changes as well as the added variations which follow shifts in the level of alcohol.
Tamagawa; a notch above.
Some sakes work better at some temperatures than others, and of course personal tastes play a large part. Some like it hot, some like it chilled, and that is all fine. However, we find that Tamagawa sake really starts to show its true colours away from the lower ranges. We recommend you try your Tamagawa at higher temperatures than you might consider ideal for other sake.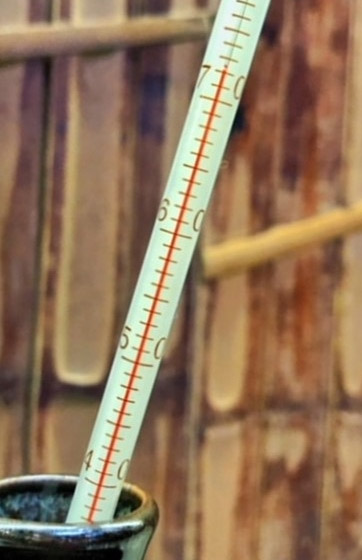 Heating sake; the standard rulebook and the Tamagawa version.
Here are some things I often hear said about heating sake.
Sake loses its flavour balance if heated too much.

Sake that has once been heated doesn't taste good after it has cooled down again.

You shouldn't heat unpasteurized sake.

Ginjo (and particularly daiginjo) class sake should never be heated.
As regards the first two items, it is a fact that there is a lot of sake for which they are true. However, they don't apply to pretty much any Tamagawa sake. Many sake drinkers seem to have the impression that making sake hot causes the flavours to roughen, giving a fierce, harsh drink. Again, there is sake for which this is true, but we find that, for Tamagawa sake, the opposite applies. When lightly warmed, much of our sake passes through a zone where it takes on a stiff, astringent character, which melts into softness only when it gets clearly hot.
Sake textbooks list 55℃(about 130F)as the upper range of desirable heating temperatures, but in the Tamagawa manual, this is only the entry level for heating sake. (Our sake, that is.) If you are going to warm Tamagawa sake, we recommend heating it way up, then enjoying the kaleidoscopic changes in flavour as it cools. So when we are heating Tamagawa up, we mainly avoid the orthodox ranges (30-50℃), and spend most of our time having fun above 70℃. Tamagawa kanzamashi (sake which has cooled back down after heating) offers a different set of flavours than that of the original, room-temperature sake, and we love them, too.
Temperatures for sake are a matter of personal preference, so there are no right or wrong answers, but it is worth knowing that the people who make Tamagawa drink it at all kinds of temperatures – on the rocks, cold, room temperature and very hot – but almost never just lightly warmed.
To return to the 3rd and 4th orthodoxies given above, well, they too are useful in handling some sakes in these styles, many of which drink fine when cold, but lose definition and balance towards room temperature. But Tamagawa sake in these groups, too, is widely enjoyed heated (as well as chilled in the conventional way). We urge you not to worry, try heating some stuff up, and have fun.