Each individual bottle has its own unique label
cut from vintage kimono fabric
Kyoto's remote Tango Peninsula is known for its harsh winters and fine rice.
The Kinoshita family brewery has been making sake there with soft spring water for almost two hundred years.
The brand which has been nurtured by the local people is Tamagawa.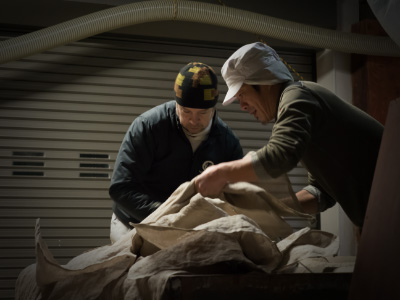 Today, Tamagawa sake is not only enjoyed by the local people, but by Nihonshu fans throughout Japan and across the world.
Its idiosyncratic brews are prized for their tremendous adaptability with food and stunningly variable expressions as serving temperature changes.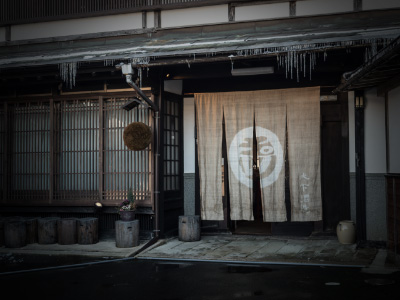 Many Tamagawa products have an extra dash of character from the secret ingredient, time.
Tamagawa sake evolves and grows from the moment is pressed.
The Ibushigin project showcases the most intriguing and exciting results of this process.
Ibushigin (literally "smoked silver",) refers to the beautiful burnish that the precious metal takes on over time.
Savour the lustre that only years of ageing can bring.